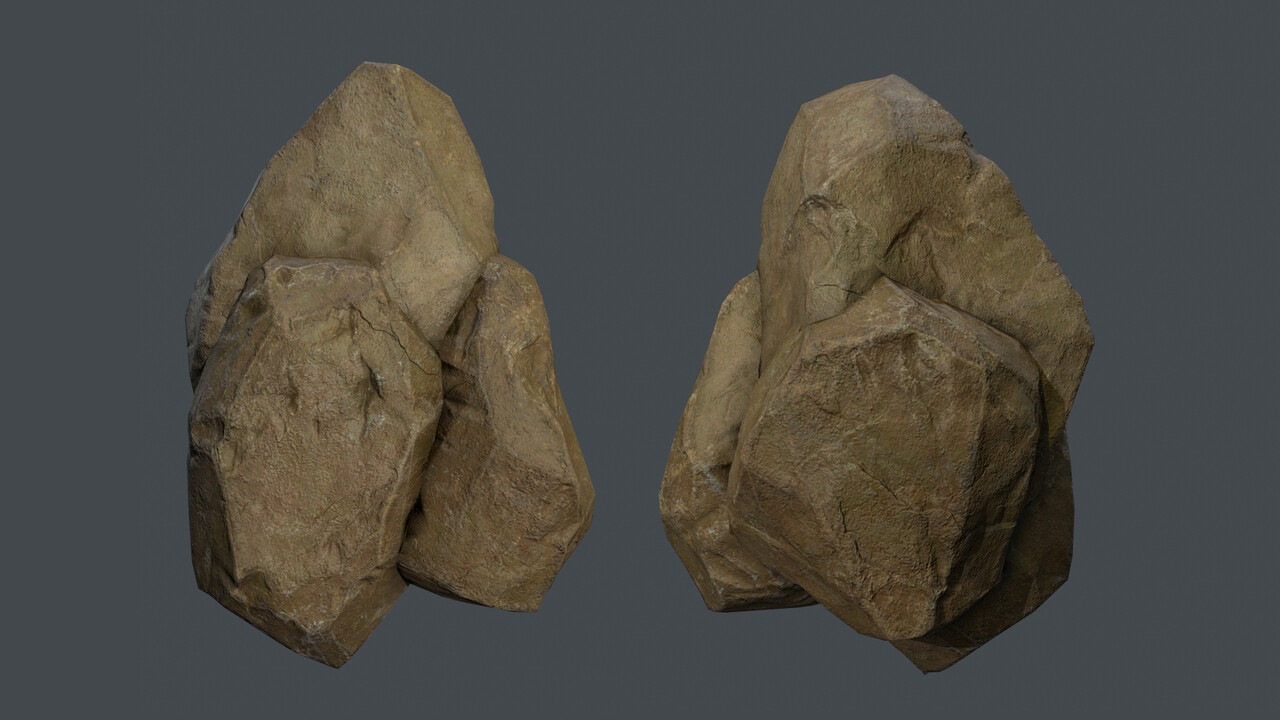 Made some rock sculpts, chunked together. I'm planning on rotating them around. These are about 2m tall.
For now, I just made one set, and I might make another one. I may add in smaller rock pieces later, but I plan on making bigger chunks, using mainly tileable materials.
I'm open for critique, this one's still a WIP. I sculpted the bigger shapes, baked them down and textured them in Substance Painter. I went through some iterations with these. Ended up wanting to have sharper edges on these, but I'm not quite sure if they're too sharp or if it looks stylized in a way.
Aside from these, the ground meshes work for the material blends, and for now, I'll be focusing on the rocks and cliffs, and then most likely foliage pieces next.